6th December 2022
Award-Winning Project: Cornell University – North Campus Residential Expansion (NCRE)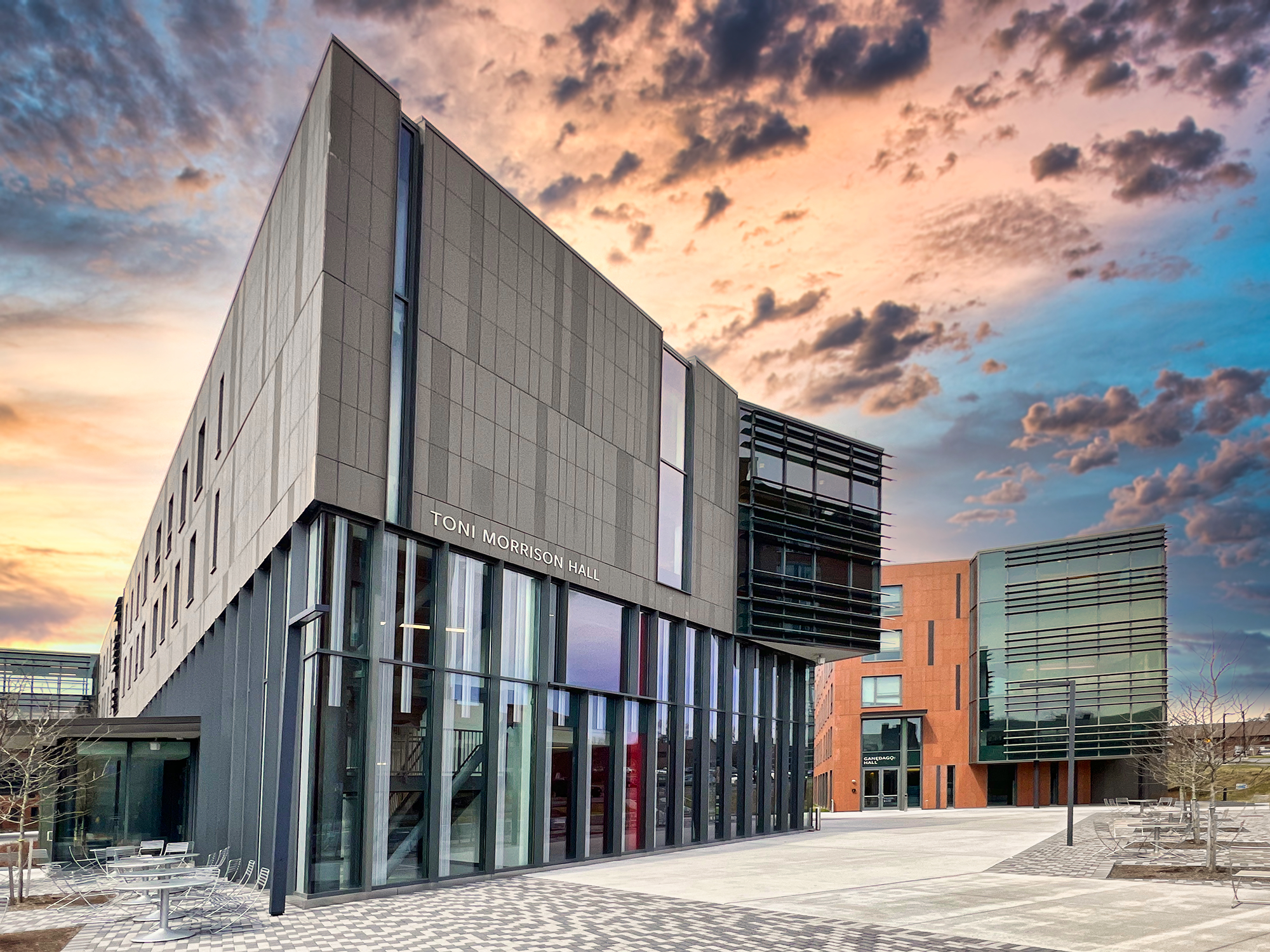 Ithaca, N.Y.
This fall, the Cornell University – North Campus Residential Expansion (NCRE) received an award for BEST PROJECT, HIGHER EDUCATION/RESEARCH and EXCELLENCE IN SAFETY AWARD, and ENR (Engineering News-Record) NEW YORK PROJECT OF THE YEAR.
The five-building, 776, 000-sq-ft. student housing complex and dining hall project was completed this year under the $272-million budget and through a global pandemic and everything that came with it.
In conjunction with Ikon5 Architects and Welliver, Architectural Polymers® created a well-planned prefabrication strategy.  AP provided the terra cotta (fabricated in Germany), and form liner (made in Palmerton, PA), to assist in casting designed terra Cotta for precast concrete panels to create the wall panels for the exterior of the building. The embedded terra cotta tile and aluminum windows built into 1, 544 insulated precast concrete wall panels anchored to the structure saved time and cost on the exterior. The entire team was needed to design, make, and place 69, 371 pieces if terra cotta material – in varying sizes, colors, and textures – to meet the deadline and ensure completion before the students' arrival.
"It was a collective effort," Ben Robertson, Senior Project Manager at Welliver (the managing construction company), says, "with the design team expediting reviews and subcontractors, and Cornell itself storing materials at yards and warehouses—or on campus" (Stabile).
Anne Welliver-Hartsing, firm president, stated "We've done a lot of really cool construction projects through the years," she says. "This particular project—the magnitude is something that we haven't done in the past.… It was a tough schedule, it was a large project, it was highly visible" (Stabile).
Not only was the project "highly visible," but it was also innovative, required a team of experts in their respective fields to problem-solve and finalize plans. According to Arvind Tikku, an architect with Ikon5, "We went through a tremendous amount of design iterations. These were double-wide walls, so we had to study where the ceiling joints were going to be, where the insulation was, how it handled the water drainage and how the embedment of the terra cotta [worked]" (Stabile).
All in all, the prefabrication strategy benefited project completion by allowing students to move in on time and without intensive assembly at the construction site. It is truly worth the recognition of this and many other awards!  If you're ever in Ithaca, NY, be sure to stop by and check it out!
References
Stabile, Tom. "ENR New York Project of the Year: Cornell University North Campus Expansion." ENRNewYork, 14 November 2022. Retrieved 5 December 2002, from  https://www.enr.com/articles/55259-enr-new-york-project-of-the-year-cornell-university-north-campus-expansion.
Gallery Picture # 1: The five-building student residential campus complex. Photo by Van Zandbergen Photography, courtesy of Welliver.
Gallery Picture # 2: The exterior of the Morrison Dining Hall includes a finished terra-cotta two-story curtain wall and a three-story bridge.
Photo by Van Zandbergen Photography, courtesy of Welliver.
All other photos courtesy of Nicole M. H. Walters, Architectural Polymers®.